Hi! I'm
Mia Liana
. Just call me Mia in this blogging world.
A part-time blogger. Write whatever necessary. Sharing knowledge and experiences with readers .
Email : mialiana2022[at]gmail.com
Location : Johor Bahru, Johor, Malaysia
These were the achievements of me and my blog. Really love these...


2017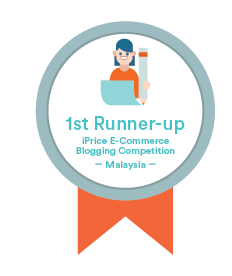 1st Runner-up for iPrice E-Commerce Blogging Competition - Malaysia. To know more, click HERE and HERE.
Being nominated for the best award student, Anugerah Canselor for the 13th Convocation of Open University Malaysia. Click HERE to know more.
Getting full support from OUM Johor Director, click HERE.
Result of my nomination, click HERE. Although I was not selected but was so glad that I was one of the best students at OUM.
My full result of academic study at Open University Malaysia. So happy that I will be graduated with Dean's List recognition for Bachelor of Information Technology (Honours). Click
HERE
to know more.
This was my great achievement in my career as I received Anugerah Perkhidmatan Cemerlang, an award to appreciate government employees. So happy as this was my first time since started to work at this government agency in 2005. Click
HERE
to know more.
Mia in Harian Metro during the Official Launch of DiGi WWWOW Awards 2012 and Reunion for DiGi WWWOW Awards 2011.Click
HERE
to know more.
Out of so many OUM students, I've been selected in "What Learner's Say" section for Open University Malaysia (OUM) Propectus 2012. Such an honour to me. Click
HERE
to know more.
The most unbelievable news from Open University Malaysia! Mia being featured in Open University Malaysia Portal for 2012. What a very special appreciation. Click
HERE
to know more.
2011